A Whole New Perspective on EEG Testing.
Helping blaze a path toward better health.
EEG Claud Software

What can NeuroTrace provide?

Neuro-telemetry, or remote neurological patient monitoring, is what NeuroTrace is all about. Neurologists can now monitor EEGs recorded at the patient's bedside from any location, using the internet or cloud-based telemetry. Physicians can monitor the patient's live cEEG montage from any internet connected device (PC, iPad, or smartphone), and make clinical decisions.

Users of NeuroTrace can view up-to-the-second patient brain activity and rapidly diagnose seizure risk. NeuroTrace offers semiautomated remote EEG reporting, including long term, stats, and routine studies. Find a real time EEG solution that can enable to you make quicker management decisions for better outcomes.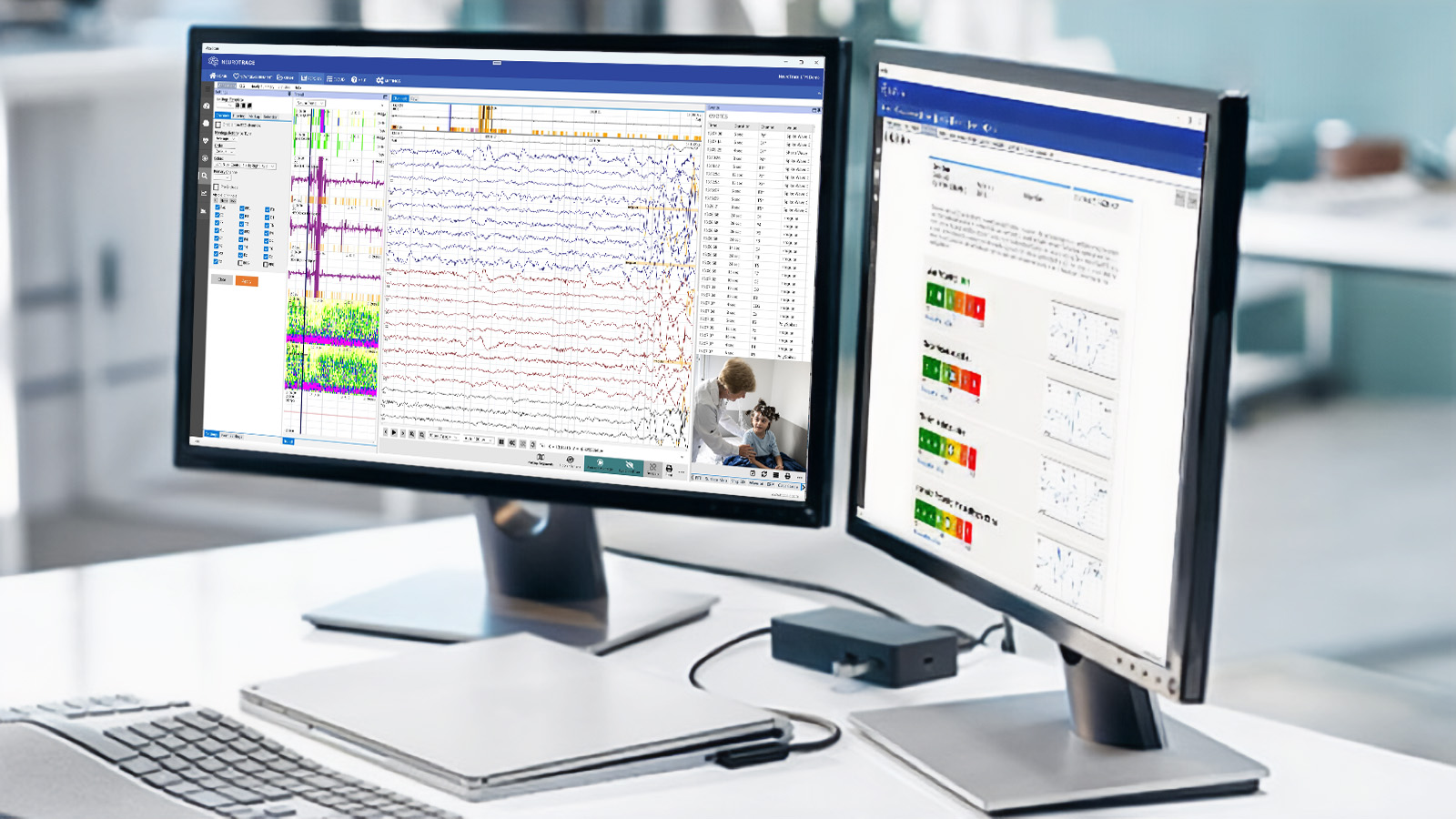 Cloud-Based EEG Software & Hardware Solutions

Empowering Physicians Through Innovation

NeuroTrace is driven by our unwavering dedication to introducing superior EEG software and hardware solutions. NeuroTrace has become the nation's leading provider of EEG solutions. Our combination of secure cloud-based neuro-centric software, hardware, and services are cutting edge.

Access Critical Data-Anytime, Anywhere

Making access to information efficient and hassle-free lowers barriers to good care, while improving staffing and cost. Our cloud-based and secure EEG recording software at the core of our services makes this possible. NeuroTrace EEG, our proprietary EEG analysis software, makes access to and review of exams, anywhere and anytime, on any internet connected device, trouble-free. Physicians anywhere on the planet can get an expert opinion from our National Reader Group and technologists.

Secure Cloud Access - Hosted in the cloud and easily accessible from any internet-connected location. Our software is HIPAA-compliant with multi-factor authentication.
Synchronized Review - Displays synchronized EEG and HD video and audio for better interpretation.
Team Monitoring - Empowers one technician to monitor multiple patient homes or facilities.
Hardware Leasing - Arm your team with the most up-to-date EEG equipment.
EEG Monitoring and Reading

Regardless of patient location, NeuroTrace offers long-term, STAT, or routine studies. NeuroTrace can monitor up-to-the-second patient brain activity and detect EEG changes related to seizures and other brain related disorders. Our real-time EEG reading solution is designed to allow efficient decision-making for better healthcare.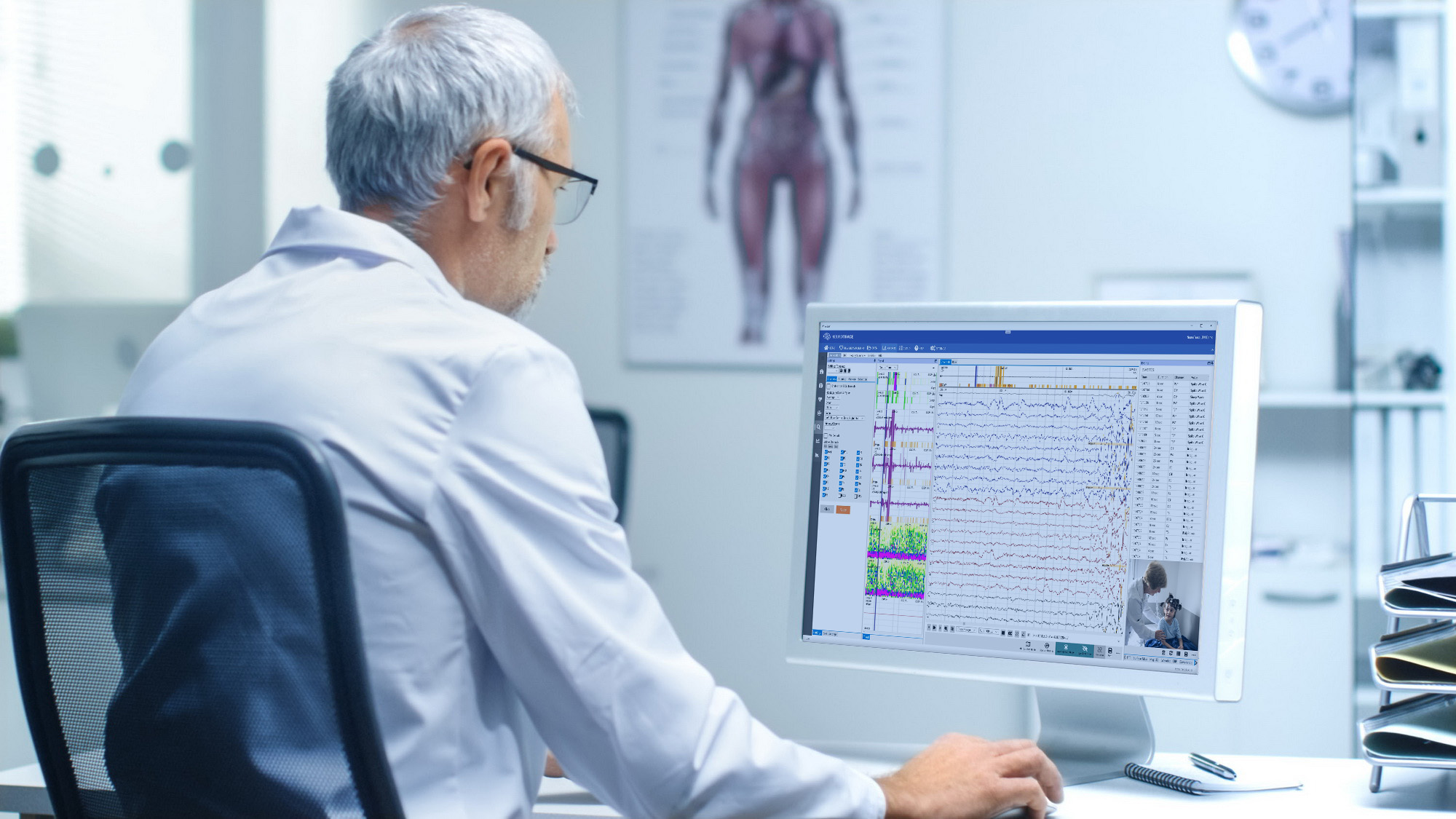 NeuroTrace EEG reading services includes:


Easy to integrate with your own physician and technologist readers to ensure complete coverage.
NeuroTrace provides comprehensive EEG semi-automated interpretations and an easy-to-read report on every study.
Remote access to the EEG recording for further reports.
All patient information can stay where it belongs - in the medical facility.

Routine EEG reading studies are available for physician review using our Interface Software or NeuroTrace Web based access.